In Uniform Manners .
"Dressing well is a form of good manners." We are creative in all manners
Elevate Your Professional Image with Expert Corporate Suit Tailoring
In the corporate world, first impressions matter. A well-tailored suit not only enhances your appearance but also projects confidence, credibility, and professionalism. At our tailor services, we specialize in corporate suit tailoring, ensuring that you make a lasting impression wherever you go.
Our experienced team of tailors understands the unique requirements of corporate attire. We know that a perfectly fitted suit can significantly impact your confidence and the way others perceive you. That's why we meticulously craft each suit, paying close attention to every detail, from the precise measurements to the choice of fabrics and the overall design.
Group Tailoring Service For Staff
We offer a wide range of fabric options, carefully sourced to meet the demands of the corporate environment. From classic wool blends to lightweight and breathable materials, we have the perfect fabric to match your preferences and needs. Our fabrics are chosen for their durability, comfort, and refined appearance, ensuring that your suit not only looks impressive but also feels great throughout the day.
At our tailor services, we understand that every individual has unique style preferences. That's why we offer a variety of customization options, including lapel styles, pocket designs, button choices, and more. Our knowledgeable staff will guide you through the selection process, helping you create a suit that reflects your personal style while adhering to the professional standards of your industry.
Fabrics Are Selected For The Weather In Malaysia
When it comes to corporate attire, we understand that comfort, flexibility, and a polished appearance are paramount. That's why we offer a selection of premium fabrics specially designed to meet the demands of the corporate world. Our cooling, stretchable, and wrinkle-free fabrics are the perfect choice for your corporate suit making needs.
Cooling Fabric: Beat the heat and stay cool under pressure with our specially engineered cooling fabrics. Crafted with advanced moisture-wicking technology, these fabrics allow for optimal breathability, keeping you comfortable throughout the day. Say goodbye to the discomfort of perspiration and hello to a fresh and cool feeling, even in the most demanding corporate environments.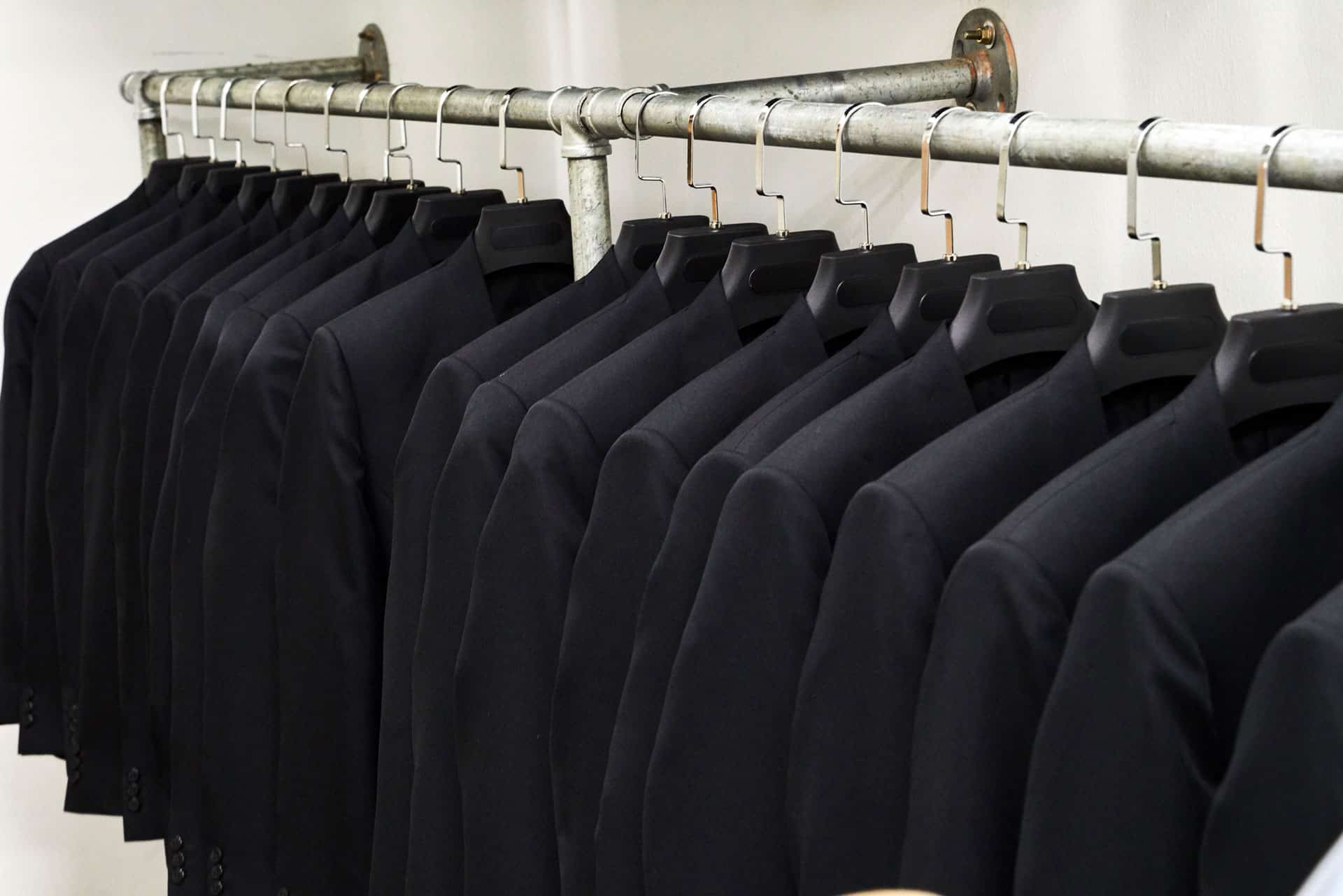 Experience the Ultimate Comfort and Style with Our Budget-Friendly Services
Stretchable Fabric: Embrace freedom of movement and flexibility with our stretchable fabrics. These innovative fabrics offer excellent elasticity, allowing your suit to move with you without any restrictions. Whether you're reaching for something on a high shelf or navigating through a busy office, our stretchable fabrics provide comfort and ease of motion, ensuring you look and feel confident at all times.
Wrinkle-Free Fabric: Maintain a sharp and polished appearance without worrying about unsightly wrinkles. Our wrinkle-free fabrics are designed to resist creasing, even after hours of wear. Say goodbye to ironing or steaming your suit every morning and enjoy a crisp and professional look throughout the day. Perfect for business travel or long workdays, our wrinkle-free fabrics keep you looking sharp from morning to evening.