How to Select the Best "Suit Tailor Near Me," "Tailored Suits Near Me," or "Affordable Suit" from Google Searches In the digital age, finding the best suit tailor or securing an affordable yet high-quality suit has been simplified through Google searches. However, navigating through the plethora of options that appear with the queries "suit tailor near me," "tailored suits near me," or "affordable suit" requires a strategic approach. Below, we outline a step-by-step guide to help you select the best options from your Google searches: Step 1: Start with the Right Keywords Kick start your search process by inputting descriptive and localized keywords
This is a customized woman's blazer. Blazer is inspired by high end designer works and yet keeping the price affordable. Blazer made of 100% wool in light blue with shawl lapels. Fully lined in light blue satin fabric, Double Breasted, 4 button closure, Side Sleeve With Cover.
3D designing technology is a great tool for fashion design services that'll truly make your designs come to life. With 3D fashion design, you'll be able to show off dress, suit, and other fashion designs in a three-dimensional form before you start piecing the product together. In this way, we can show you what you can look forward to wearing and tweak elements of the design so you can roughly know the look in the final product.
As a corporate uniform manufacturer, all Corporate Worker Uniforms are guarantee custom made and delivered in three weeks . You can fully customize your uniform from the fabric down to your corporate logo. Pick from our lineup of fabrics that fit within your uniform program or you can choose an approved fabric by selecting the " Pick Custom Fabrics" option for additional cost. Each item is manufactured using the highest quality materials - including Egyptian cotton and Chinese silk to make sure your uniforms remain wrinkle-free throughout their lifetime.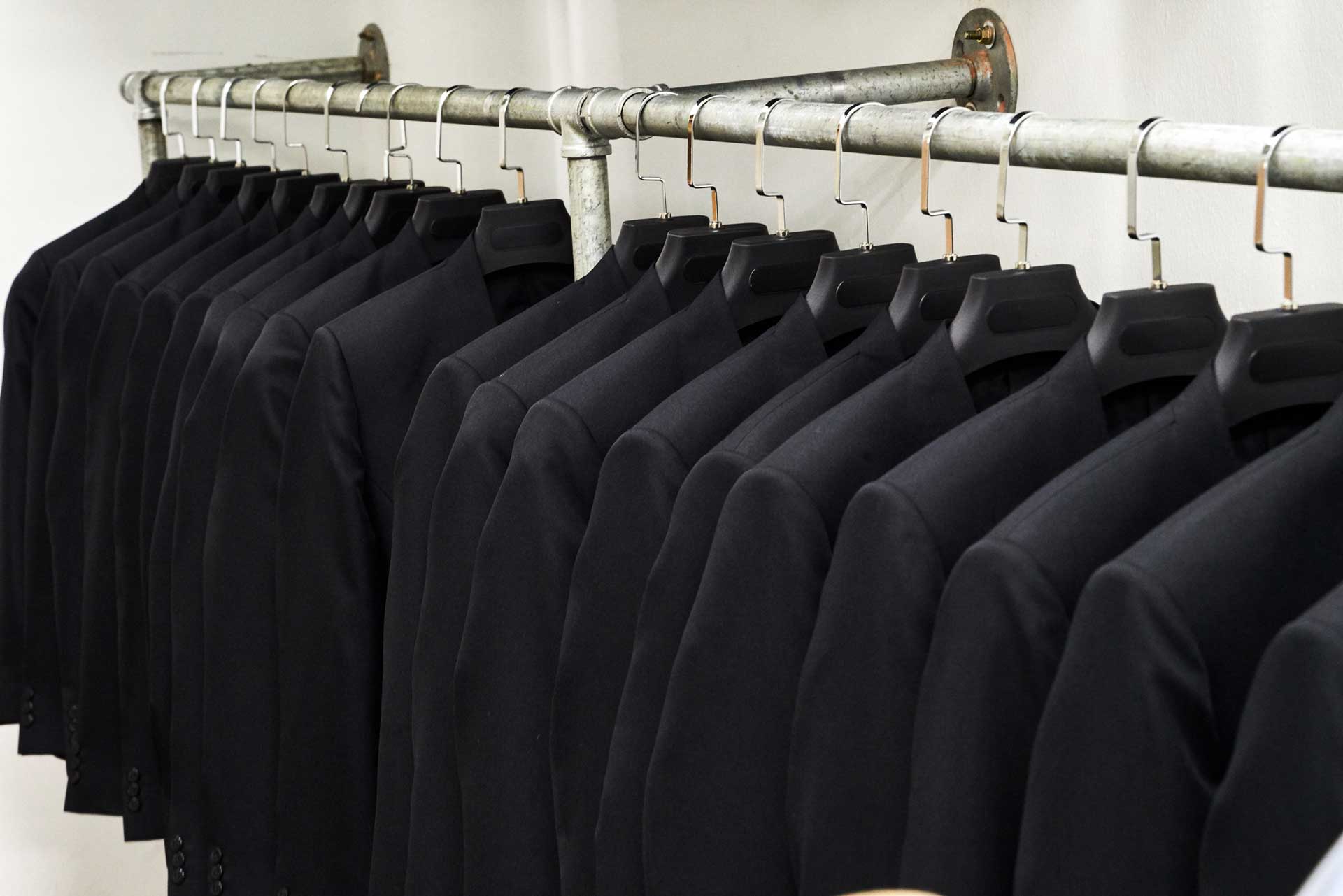 At corporate suit manufacturer we take pride in the fact that we are impartial, so you'll only get tailored suits made to measure to the highest standards. Whether you need a new suit for a formal occasion, an interview or just because you've outgrown your last one, come and see us first. Measurements will be taken on site by our fully trained alterations team so you don't have to wait days for it to be ready. Our alteration service is second to none and although the learning curve is a little steep for some of our newer staff members (even
Exchangeable Lapel is originally designed by Saraline Fashion Studio. The ideas are simple and creative. You can enjoy to change the different design of lapel. This is a user-friendly ideas with which you can get creative. You can always change the look you want by assembling various lapel designs, and even change the color of lapel. It's a true fashion idea that gives you unlimited looks to create.
Over 20 years of experience doing custom dressmaking in Petaling Jaya and Kuala Lumpur, we've found that most women are not perfectly round or perfectly square, just perfectly curvy. Whether you're petite or tall, pear-shaped or super-fit, a woman's body is the same – but it's our job to make it look that way. We offer fully custom made dresses to fit your shape, color and style. It's uniquely yours, and your name will be on the label – no matter how old it gets.
Our polo shirts make great everyday wear, as well as for the workplace or for casual events. Made from 100% cotton, our premium shirts are comfortable and durable enough for everyday use. They are also made with modern fibers like bamboo, seagrass and other environmentally friendly materials that feel good against your skin.
At Velcoor, we specialize in providing top-notch corporate suit and uniform tailoring services to businesses in Kuala Lumpur and Selangor.